Owner Spotlight : Oryst Pidzamecky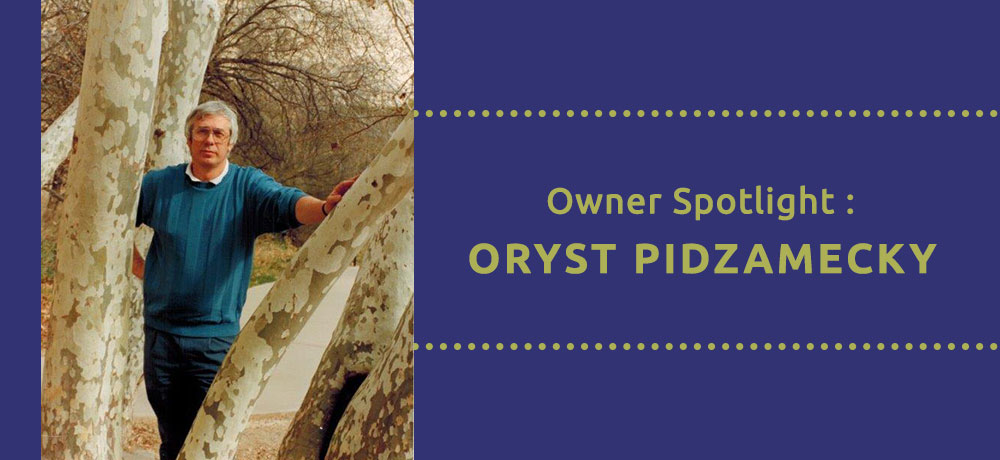 I'm Oryst Pidzamecky, proud owner of Oryan Catering.
I look forward to sharing my story. I hope that you will enjoy getting to know me better.
I grew up and went to school in Sudbury, ON. I earned my BA degree from the University of Western Ontario and my teaching certificate from London Teachers College. After five years of teaching I moved into an insurance career. I obtained my AIIC and CLU designations . I have been active in insurance for twenty-six years with experience in risk management, marketing, underwriting, and management.
My catering background began in high school under the guidance of my mother; an experienced community center caterer. As a student, I actively pursued catering with my cousins to finance our winter break vacations to Florida and the Bahamas to escape the harsh Sudbury winters. After we had left for university, we all went our separate ways, but I continued cateringthroughout my work career on a part-time basis establishing a clientele base.
After retiring from insurance, I resurrected Oryan Catering full time and have been in operation since 2001. Besides being a full-service catering company with varied menus and programs Oryan Catering can provide event planning services as required.
A typical work day begins at six am in the morning with deliveries of morning breakfasts to corporate clients, visiting wholesalers for fresh produce and supplies. Efforts are made to limit work to eight hours a day. However, during busy periods and particularly at corporate catering events, one can work up to eighteen hours in a single day .
As the business owner, responsibilities include marketing, finance and client building. Chef Carter, business partner, has full responsibility for food production, menu planning and kitchen management. The most enjoyable part of catering is hearing from a satisfied client .
I utilize my experience in food preparation, quality, and portion control to run a successful catering business. For us, supply management is the most important daily function. I must decide what produce needs to be ordered to ensure fresh product and who to call into work for certain areas of the operation all while maintaining regular contact with the client. I attribute my success to hard work and commitment to doing the best that I can.
Excluding my own business, I admire the wine making business. In many ways, it is similar to the catering business. "Vintners" also must have a passion for making great wine just as we do when preparing a great meal.
When I am not working, I pass my time doing family tree research, volunteering at my church, and supporting causes that are important to me. I contribute monetarily to many worthwhile causes, including the Right to Life Association ,or by providing silent auction dinner packages to such groups as Children's Wish Foundation. In the past, for almost thirty-five years, I volunteered as a Ukrainian folk dance instructor teaching children and adolescents to appreciate their cultural heritage.
I believe in integrity, honesty, and fairness in all of my business and personal dealings.
If you or your acquaintances could benefit from our expertise you are invited to get in touch with us and begin to enjoy our services and food, Tastefully Prepared, Tastefully Presented, and Tastefully Priced.
Sincerely,
Oryst Pidzamecky
---
---